Fujitsu Lifebook B112 and B142
how to disassemble, 2.10.2004, upd. 25.04.2005
1. Screws

Remove battery. Unscrew 8 screws. Screws 1-8 holds bottom with keyboard and inside part of lifebook together. Screws 7 and 8 tauten a display hinge (+complete display part) with bottom.

2. Open lifebook

Carefully unsnap nibs in bottom curtain and slowly lift the upper cover of notebook body. You have to detach quickpoint buttons cable from connector to be able to lift cover completely, but there is not too much space - so be carefull to not break the cable. This you can do by lifting the connector cup, then cable gets easily out of it.

(I found in original the quickpoint button cable of B142 (!) is lot longer and you can safely unsnap the upper cover at the back of the notebook, lift it and shift it slightly, then cable connector is easy to reach.)

Lift the display up - it gets out of rails in notebook bottom, then lay it back. Whole body cover with keyboard gets lifted. The keyboard cable has the same connector as quickpoint buttons - lift the connector cup and pull cable out. Right behind the keyboard connector there is also display connector, pull it out. On the right side there is status display cable supply cable for display - pull it also out. Now you can remove display and body cover with keyboard completely.

Unscrew the quick point, you'll find one more screw there - screw it off and take out the fastener.

3. Harddisk lodge

Take out the HDD. Best is to take it out with the cable - pull cable from MOBO.

4. Keyboard and display cables detail

Keyboard cable has two parts - do not unstick them, otherwise it's hard to get them in correct position again.

5. Lift the heat sink - What's inside

First let out two screws holding connector covers at the back side of notebook. Then lift both parts up and put them back. Then lift the metal plate back. You can easily remove also HDD cable only by pulling it out. The USB etc. cable you have to first lift the locking lever (dark brown part) - then pull it out. What a surprise - there is also a mini-serial port connector, but there is no hole in the connector cover (I never saw the cable anyway - it is called PDC (mini serial) and according FAQ is very common in Japan), also b112 I saw has no modem - at least RJ11 is missing and modem is disabled somehow - however I beleave "chips" are still present. - I found now that the modem module is really not present in this b112. Modem is separate module connected to the brown connector above the mini serial and tighten by two screws - their holes can be seen on the picture. Of course you also see a PCMCIA socket, NeoMagic graphics chip etc.

6. Naked processor and cache die

Be carefull - the processor and cache dies are not boxed. They are only covered by heat conducting wrap.

7. Bottom of the motherboard

Bottom of the motherboard shows Intel chipset, memories and memory slot.

8. Completely disassembled body

You see all the parts of disassembled lifebook body.

9. Inside of display

On picture you can see how to disassemble the display. First remove two screws at the bottom of the display, then unsnap the "s" points starting from lower right corner. Inside of the display there is a main display unit, power supply for the display and status display. Main unit is very compact LCD unit with the logic. There is a lot of very flat screws - you need a very small and precise philips screwdriver for them, to get LCD unit out and in parts.

10. LCD power supply

Detail of power supply of LCD.
B142 differences
B142 seems to be advanced version of B112. Beside the differences mentioned in specs there is clearly larger heat sink that cools also chipset from the bottom side of MOBO. The heat sink is divided into two parts upper and bottom. It is therefore harder to assembly it. The MOBO itself got a face lift, for sure.

1. Look under the cover
2. MOBO upper side detail, compare to B112 pic 5
3. Modem module and mini serial port detail - we did not find any clear relation between miniserial and cannon 9pin serial port.
Port replicator
The last four pictures show port replicator disassembly. The only interesting pinout is the one for serial port. This pin out is described on last picture. VGA output is not simple wireing but there are some tranzistors in its path.
Keyboard
Snapshots of three different keyboards:
B112 original AZERTY (Fr) keyboard, now QWERTZ
B142 original AZERTY (Fr) keyboard, now QWERTY
B142 original QWERTY (En) keyboard
Last picture shows how to replace or change keys on keyboard. "Simply" carefully lift key until it snaps out.
Pen
Structure of the pen used for touch screen
---
Technical specifications of Lifebook B112 and B142
Howto get a linux on it without disassembly
Tuxmobil: Linux on the Fujitsu LifeBook B142
Repair4Laptop - more Fujitsu Lifebooks disassemblies
(c) 2004 Adam "Covex" Přibyl <covex at lowlevel.cz>
photo by Petr Simandl & original photos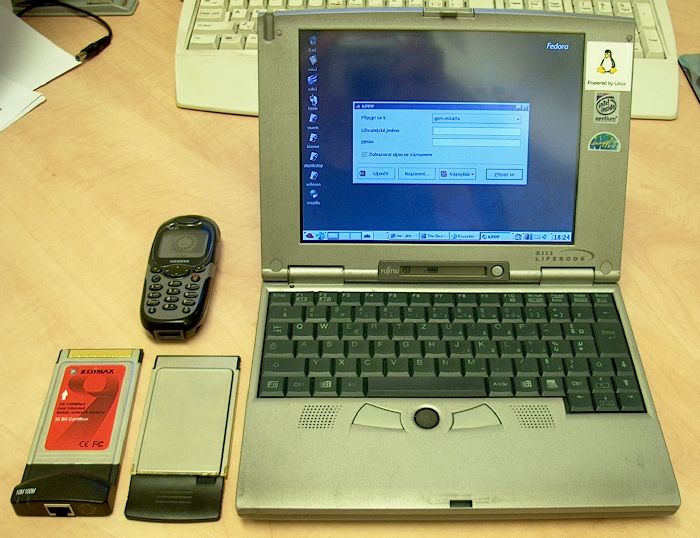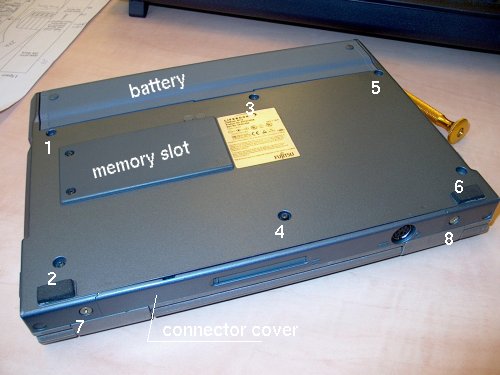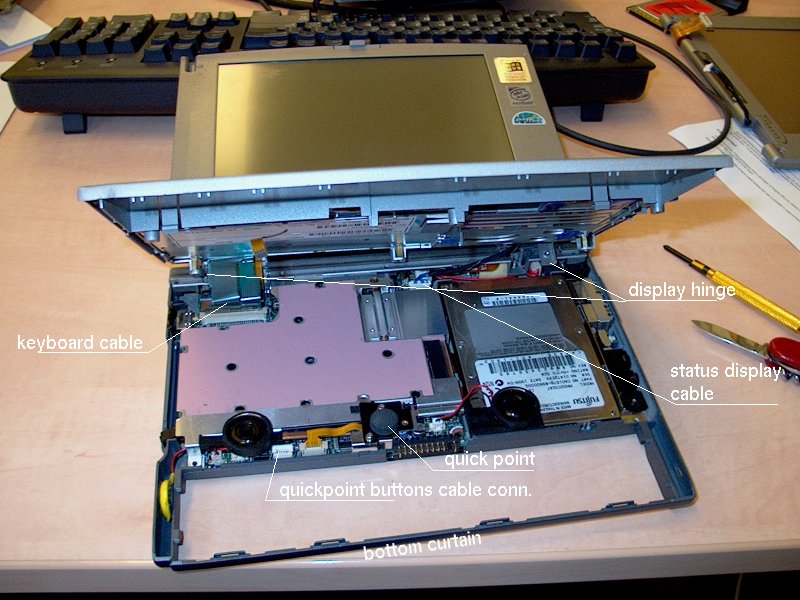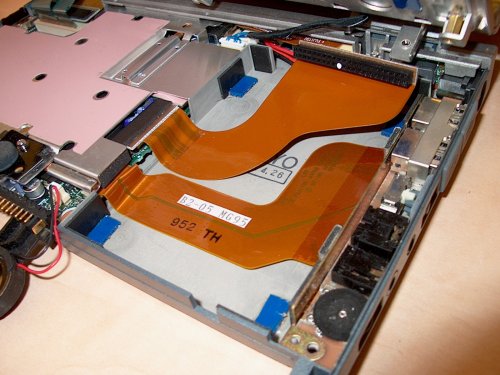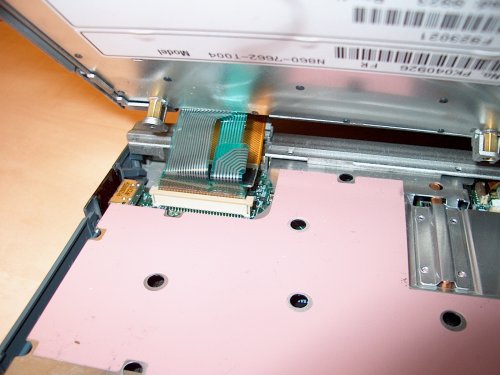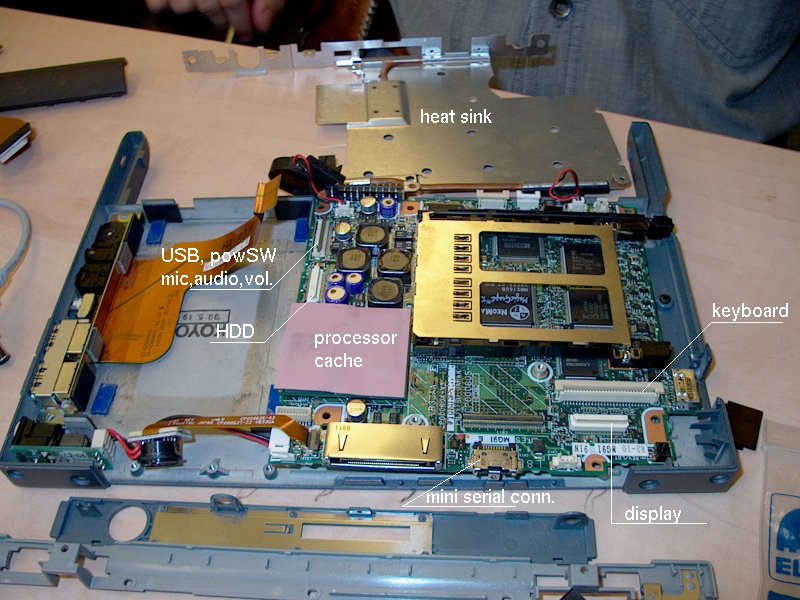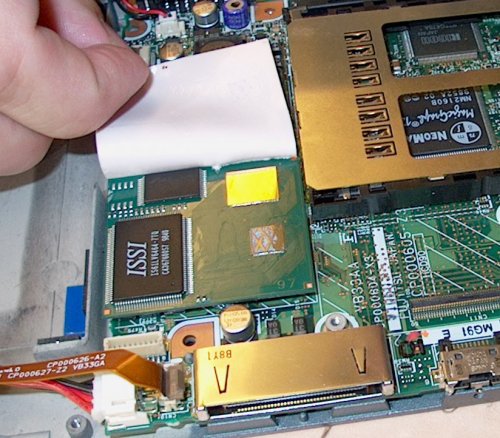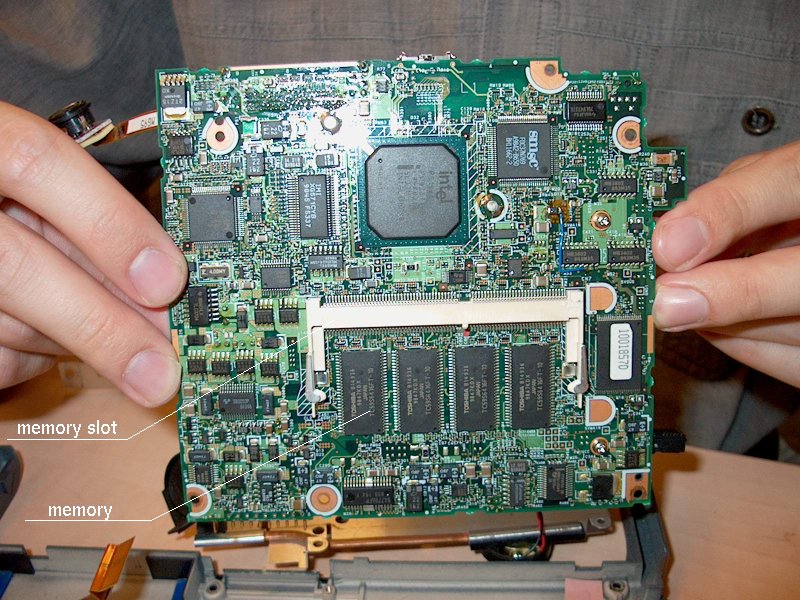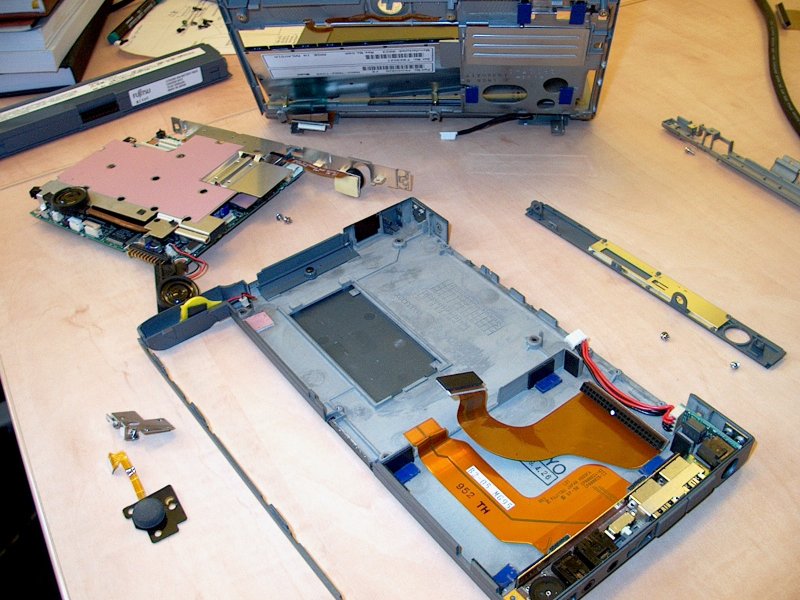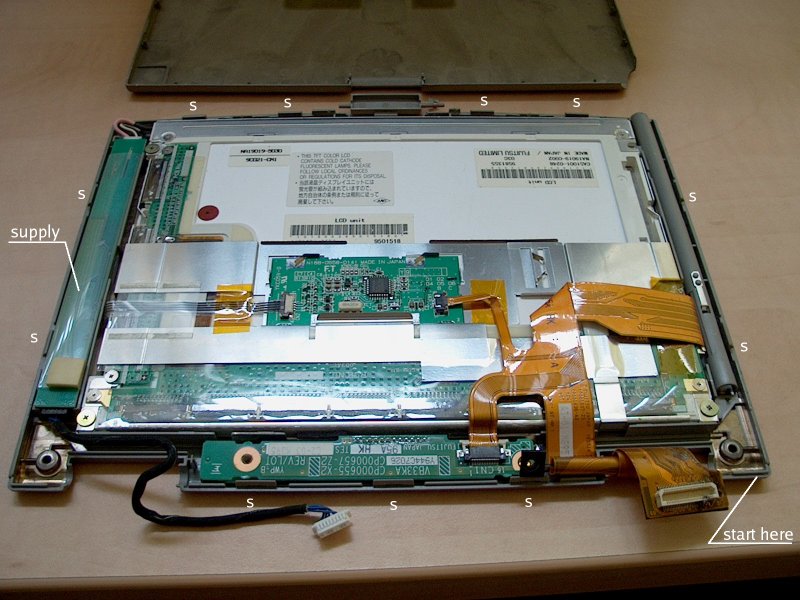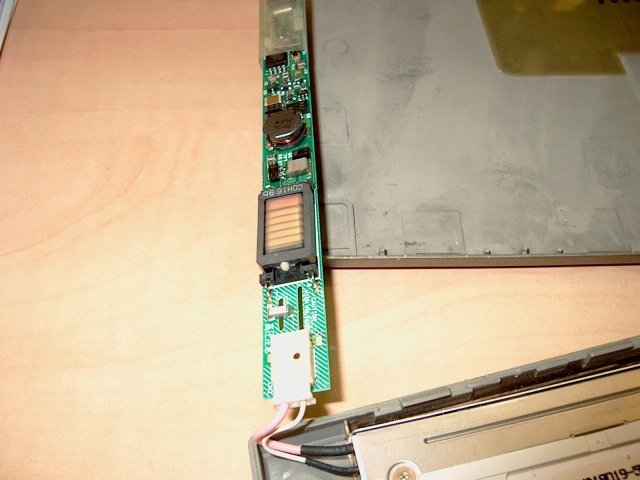 B142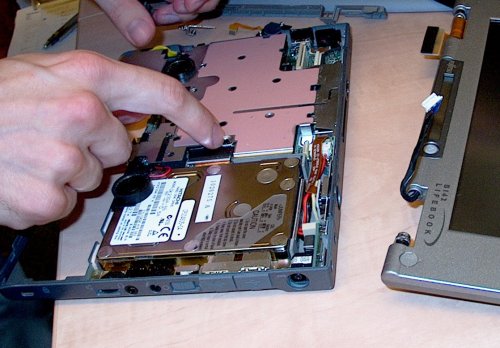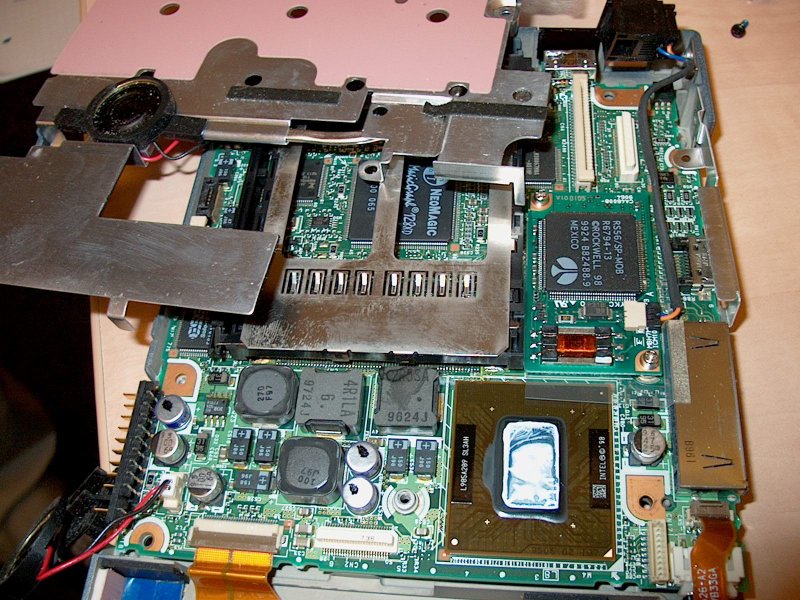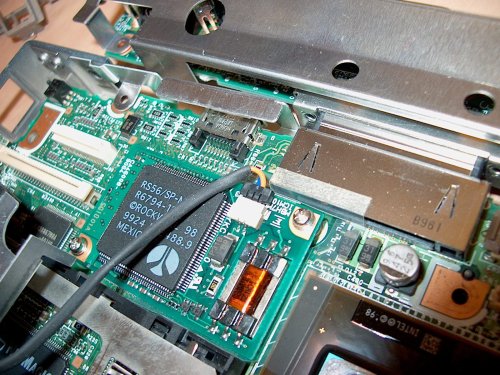 Port replicator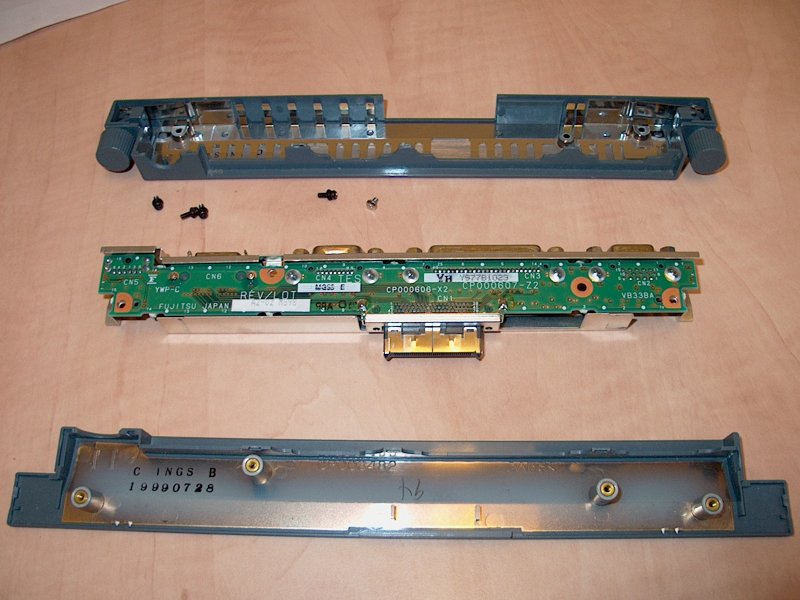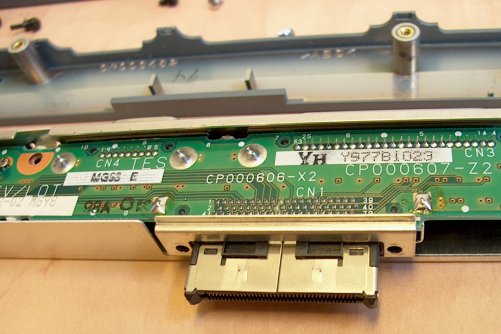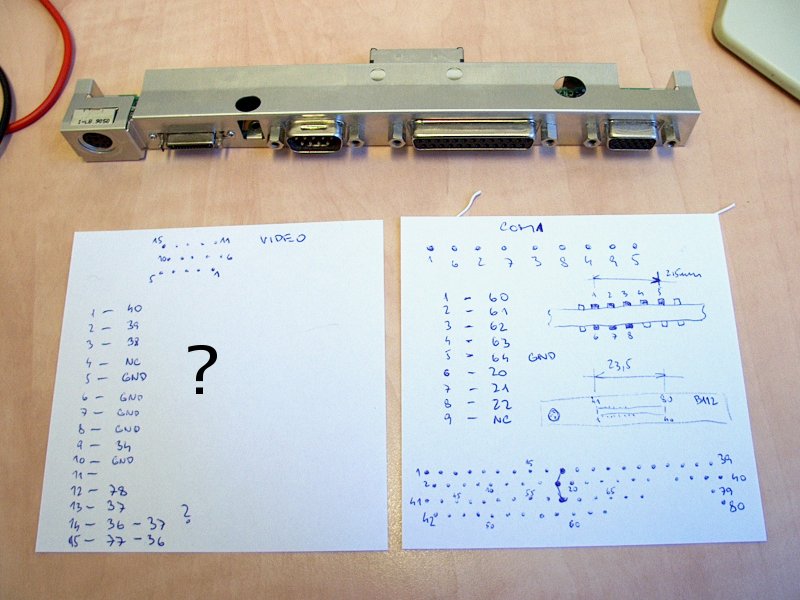 Keyboards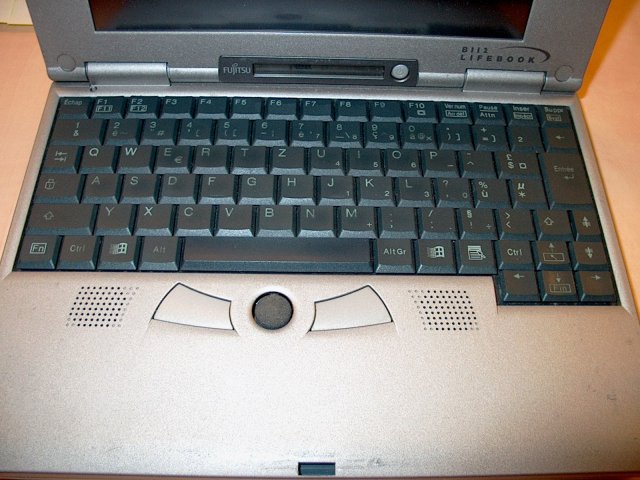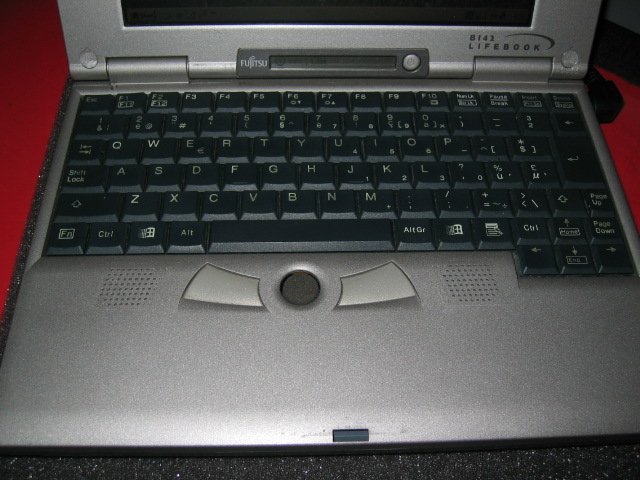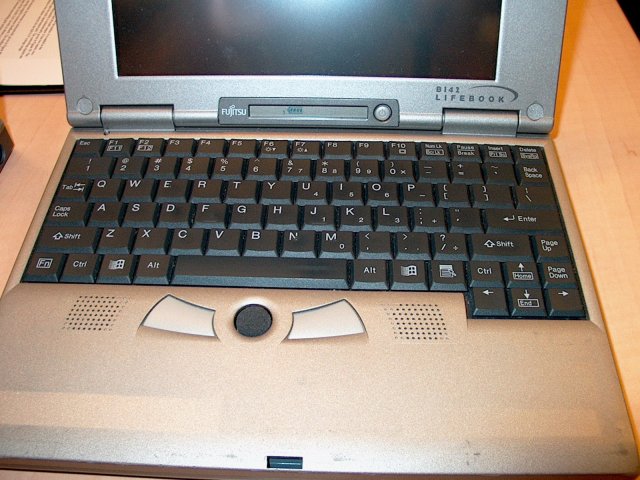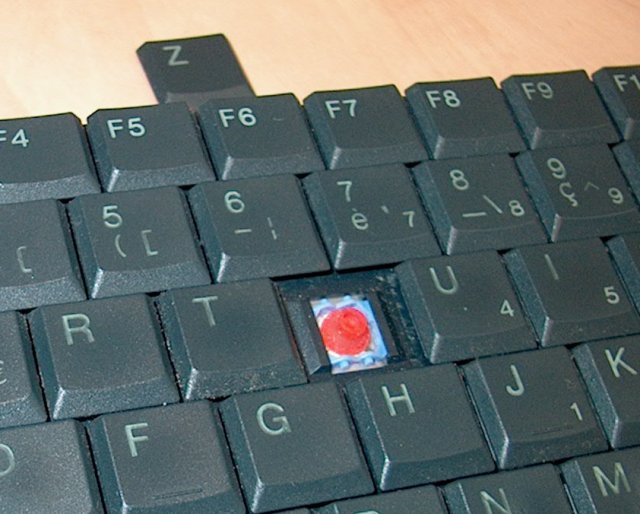 Pen